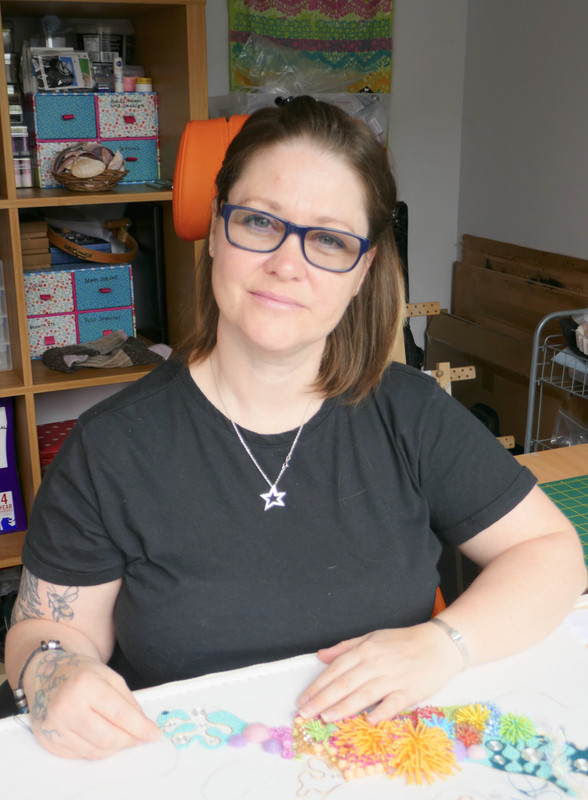 A big hello and welcome to my shop.

My name is Claire and I am based in my home studio in Wem, a lovely little market town in the North Shropshire countryside. When I'm not at home I can be found roaming the country in our Motorhome called Martha where I look for inspiration and gather materials that I use in my work. I can be often seen working outside when the sun is shining.

I am a multi award winning hand embroidery artist that loves to use non-conventional materials such as resin, concrete and wood and combining it with my embroidery. I specialise in 3d bead embroidery, gold work and tambour beading.

Whilst experimenting with resin I found that I loved the material, so as well as combining it with embroidery, I have expanded to make resin jewellery and products for the home.

Each piece is hand cast and coloured using pigments or alcohol inks and because of the way that the colours react in the resin, no two pieces are the same.

I hope you like the products as much as I love making them - go check them out and find the perfect gift for a friend, family member, or of course, yourself.